With a few hours left in trading for the year, the ASX200 index will be finishing with significant losses.
And it's not the only market.
US stock exchanges have been decimated this year, suffering their worst year since the global financial crisis.
You can see it in our superannuation balances.
The superannuation research house SuperRatings says the median return for super accounts that choose to invest with "balanced" options (with 60-76% growth assets) is estimated to be -4.4 per cent for calendar year 2022.
It says super balances actually saw a median positive overall return for the second half of the calendar year of 3.2 per cent (July to December), but it wasn't enough to offset the median -7.4 per cent fall for the first half of the calendar year (January to June).
You can see what they're talking about in this graph.
The ASX200 index fell heavily in the first six months of this year, and then it spent the next six months trying to recover.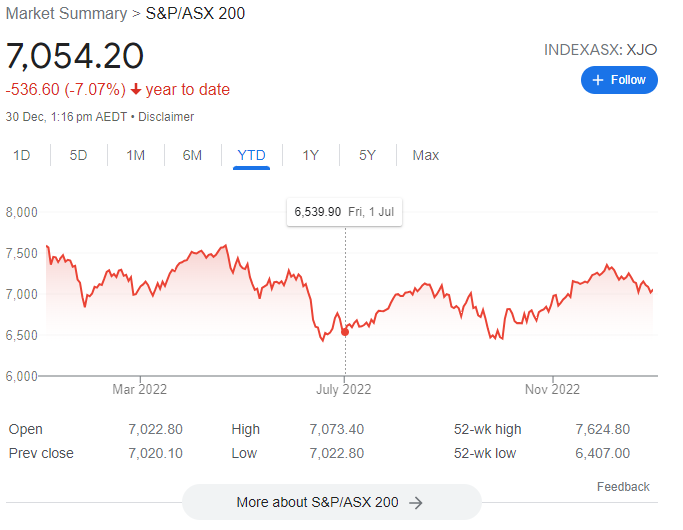 Overall, with Australia's sharemarket ending lower for 2022, and with overseas stock exchange faring even worse, it's done a lot of damage to our superannuation savings.
The last negative median calendar year return for a balanced option super fund was recorded in 2011.