Despite being qualified to operate a range of heavy equipment and having almost two decades of experience, when Samantha Fratus walks on to a site, builders are often surprised by what they see.
Key points:
Women make up 10 per cent of construction managers, but only 1 per cent of workers on the tools
Researchers say making construction less male-dominated would not only be good for women, but also make it a better place for men
Long work hours and early starts make it hard for construction workers to meet caring responsibilities  
The slight-framed, 36-year-old — who goes by "Sam" instead of "Samantha" when applying for jobs — stands out in the male-dominated construction industry. 
However, once she's settled onto an excavator, directional drill or forklift, she's right at home. 
"You name it. Put me on it. I'll operate it," she said. 
In fact, she's so comfortable with her role in civil construction that she often encourages other women to join the sector, calling up girlfriends to see if they can fill in when an extra body is needed on site. 
As she sees it, the construction sector offers plenty of work and pays well.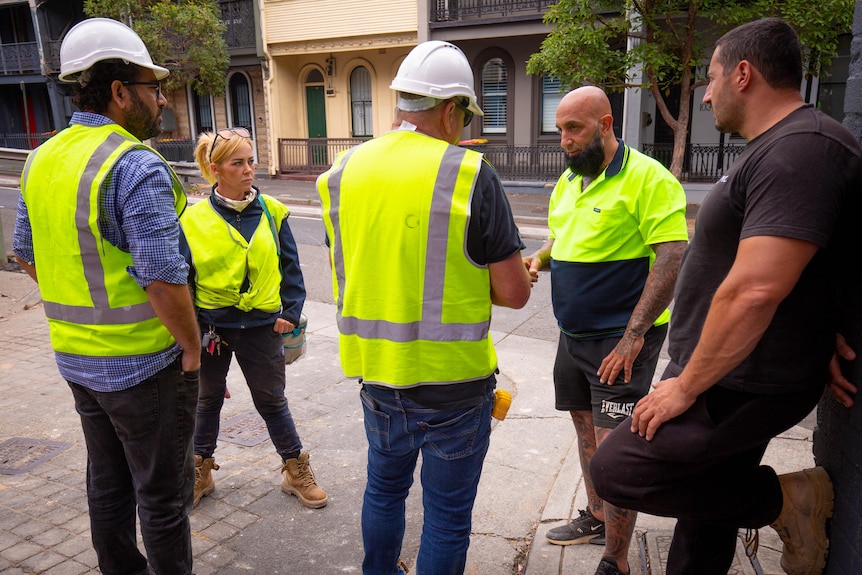 However, despite a skills shortage in construction right across Australia, the number of women on the tools has remained low. 
University of Melbourne Faculty of Architecture, Building and Planning's Natalie Galea said the industry's hyper masculinity was only part of the problem. 
The 50-to-80-hour work week was also a big factor. 
"It very much assumes the person [who's] doing the work has no care responsibilities or has someone doing those care responsibilities for them," she said. 
Family unfriendly workplaces
In 2021, 10 per cent of construction managers were women, up from 7 per cent in 2016. 
That looks set to continue to rise, given official data shows the number of women with qualifications in Building Construction Management has doubled since 2016.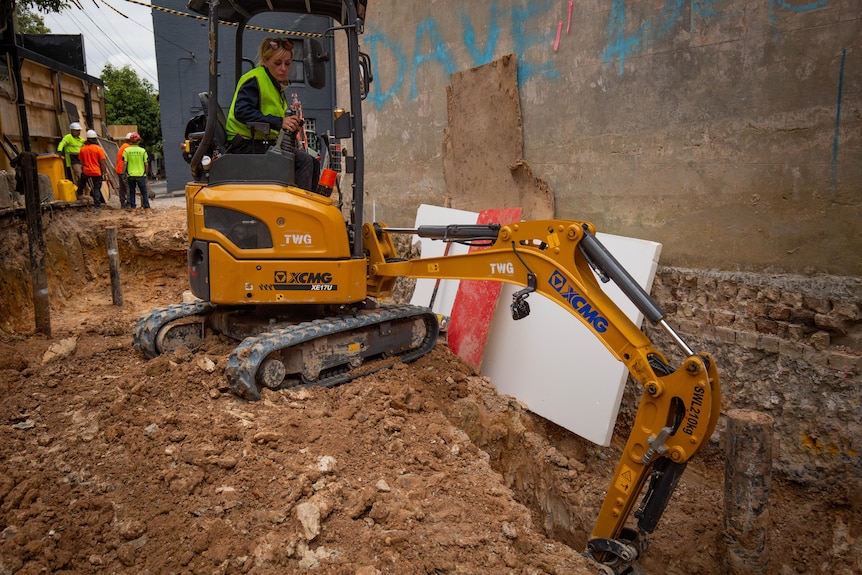 However, census data shows only 1 per cent of plumbers, concreters, roof tilers, bricklayers and carpenters are female. 
Ms Fratus thinks cheaper, more flexible child care would make it easier for women to take up and retain jobs in construction. 
The mother of six says she typically works from 7am to 5pm. School typically operates between 9pm and 3pm. 
"You've got to either have good people to look after your children or pay a lot of money for child care," she said.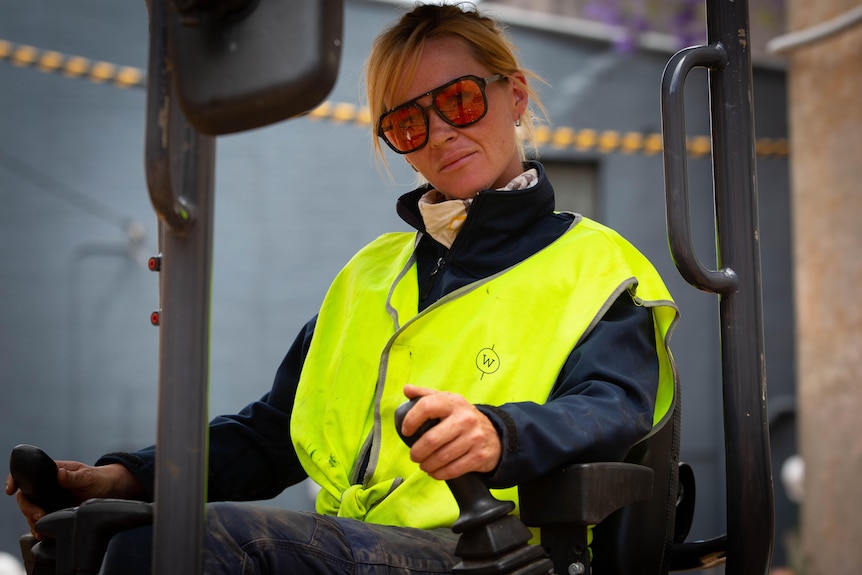 Luke Allman works as a site manager on commercial construction sites and agrees the industry is not family friendly. 
His wife takes their son to and from daycare every day because she works flexible hours, while he often works from 5:30am to 5pm. 
Their son starts primary school next year and Mr Allman would like to make things easier for his wife and play a bigger role in his son's life, but his long hours make that challenging. 
"To be able to be a part of that process would be really nice," he said, 
"It's important for him to see his dad take the time to drop him off and pick him up from school."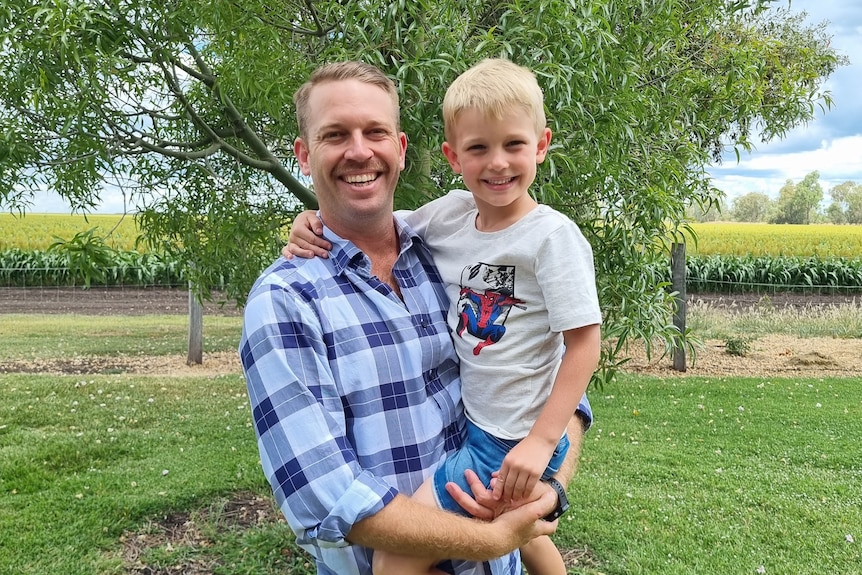 More women better for all 
The construction sector is the fourth-largest employer in Australia, offering nearly 1.2 million jobs. 
However, despite the size of the workforce, the psychological well-being of people in the industry is a cause of ongoing concern.
According to research conducted at Melbourne University's Centre for Health Equity, male construction workers die by suicide at a rate about twice that of other male workers. 
Dr Galea said the industry's suicide rate was not surprising. 
"These long work hours, they bleed over into people's family life and that produces stress, poor work-life balance, relationship breakdowns," she said. 
"Construction workers are six times more likely to kill themselves than die from a workplace accident." 
Dr Galea said the current work practices in the construction sector were not just limiting women's participation, but also affecting men's health. 
She thinks efforts to change the industry to accommodate more women would also make it a better place for men to work. 
Mr Allman agrees. 
He said the long hours and early starts would be difficult to change but having more women in the industry would help it move towards more flexible working arrangements. 
"It would make us change our perspective on how we work and the hours that we do work," he said. 
A different perspective 
To attract more women into the industry, Dr Galea thinks the sector needs to address its sexist culture and work much harder at putting its best foot forward. 
She said few people outside the industry knew how well it paid, and there was little appreciation of how deeply social work sites were. 
"If you're a social person, you'll probably thrive in that environment," she said.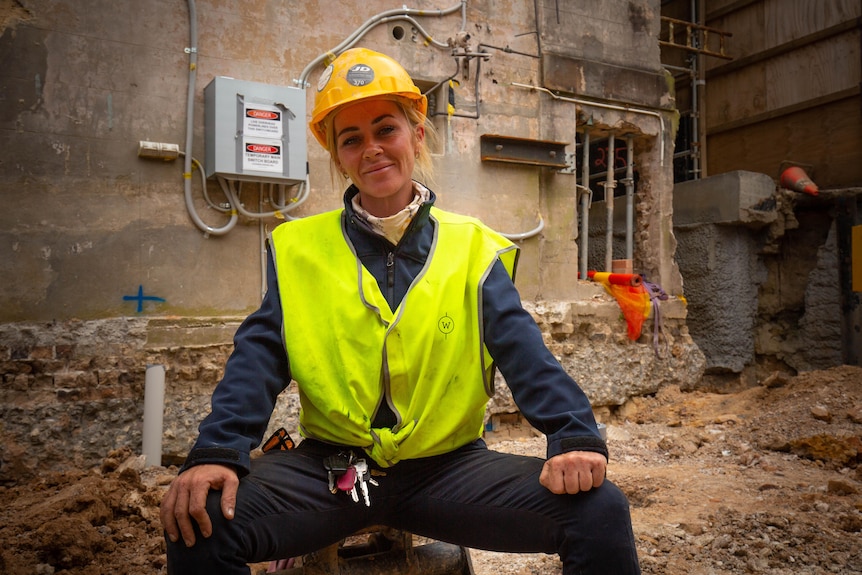 Ms Fratus agrees that it can, at times, be challenging to work in a male-dominated environment, but also that construction sites have a great sense of community. 
"Whether it's boys or the girls, everyone's got each other's back," she said. 
"We all just want to go home safe at the end of the day."