Leaked briefing notes reveal major coal miner Glencore has been lobbying for legislation changes to prevent legal challenges to a controversial carbon capture and storage project in the Great Artesian Basin.    
Key points:
Glencore has been lobbying the Queensland government to amend laws to allow the injection of waste CO2 into the Great Artesian Basin
Glencore is also proposing law changes that could allow it to force landholders to host pipelines from a hydrogen project
The company says it is "not uncommon" for legislation to require updating
The documents also reveal Glencore is seeking a law change that would force landholders to host infrastructure, including pipes carrying ammonia, on private property.
Glencore, via its subsidiary, Carbon Transport and Storage Corporation (CTSCo), is planning to store waste CO2 in an aquifer in the Great Artesian Basin as part of a trial carbon capture and storage project in southern Queensland.
Despite claiming water at the site, about 400 kilometres west of Brisbane, was "saline" and "unsuitable" for agriculture, Glencore's own water samples showed the level of salt in the water was safe for livestock use.
That prompted major producers and peak bodies to express alarm at the proposal.
"Why on earth would you compromise a potable water source in Australia, the world's driest habitable continent?" Flynn MP Colin Boyce asked.
CTSCo said in its recently submitted environmental impact statement it acknowledged the project "will not meet" a key criteria under Queensland's Environmental Regulation Act 2019.
In response to the "performance outcome" requiring that "there will be no direct or indirect release of contaminants to groundwater from the operation," Glencore says:
"The project is to directly inject the GHG (greenhouse gas) stream to the precipice sandstone aquifer. The purpose of the project is to intentionally target a confined, low quality and deep aquifer for the purpose of testing the injection and storage of a GHG stream. Hence, the project will not meet this performance outcome."
In a briefing note, seen by the ABC, Glencore said the legislation created "considerable uncertainty" for carbon capture and storage projects.
It said the onus was on administering authorities to be clear in a decision to approve a project so that it was "capable of withstanding a judicial review".
"Section 41 (2) (c) requires the administering authoring to refuse the application if the authority considers the waste is likely to result in a deterioration in the environmental value s of the receiving groundwater," the brief said.
"There is a risk a third party could seek to bring legal challenge on the basis that the administering authority ought to have refused to grant the application."
Glencore proposes in the briefing note to make a "greenhouse gas storage activity" an exception to the list of "activities involving direct release of waste to groundwater" where regulators would otherwise be required to refuse environmental authority.
Department provided with briefing note
A spokesperson for the Department of Environment and Science confirmed that Glencore had put forward its proposed legislation amendments.
"Glencore has provided the department a copy of a briefing note regarding the Environmental Protection Regulation 2019  and how this may relate to the Greenhouse Gas Storage Act 2009," they said.
"The government has not developed any proposed amendments along the lines of what Glencore has proposed."
However, a spokesperson for Queensland Environment Minister, Meaghan Scanlon, said the minister had not been briefed on any proposal to change environmental protection legislation.
"The current regulation strikes a balance, which protects surface ecological systems and prevents contaminants from entering unconfined aquifers," they said. 
"The minister is not aware of any rationale which would justify a change to this regulation at present."
Mr Boyce has previously challenged Glencore on a similar proposal to store waste CO2 at a site near his own property in central Queensland.
"They cannot meet the environmental guidelines as they stand at the moment," he said.
In a recent speech to parliament, he described the proposal to store waste CO2 in the Great Artesian Basin as "unthinkable madness".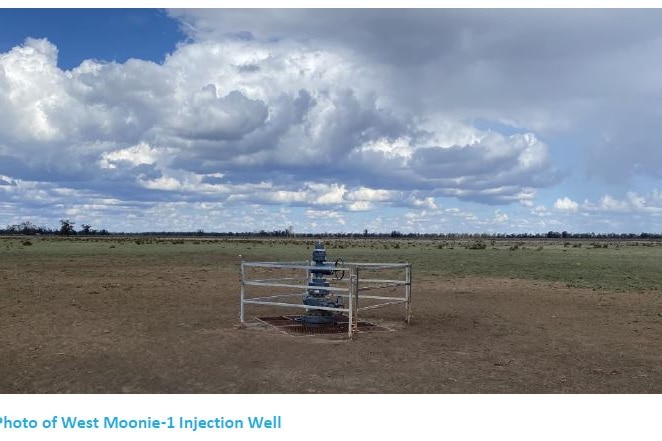 Mr Boyce said he was worried that if Glencore's proposed legislation changes were adopted, waste CO2 could be pumped into the Great Artesian Basin at an "industrial" scale. 
"I am very skeptical of any move to put industrial quantities of hypercritical fluid [waste CO2] into into a potable water source, it's just not happening on my watch," he said.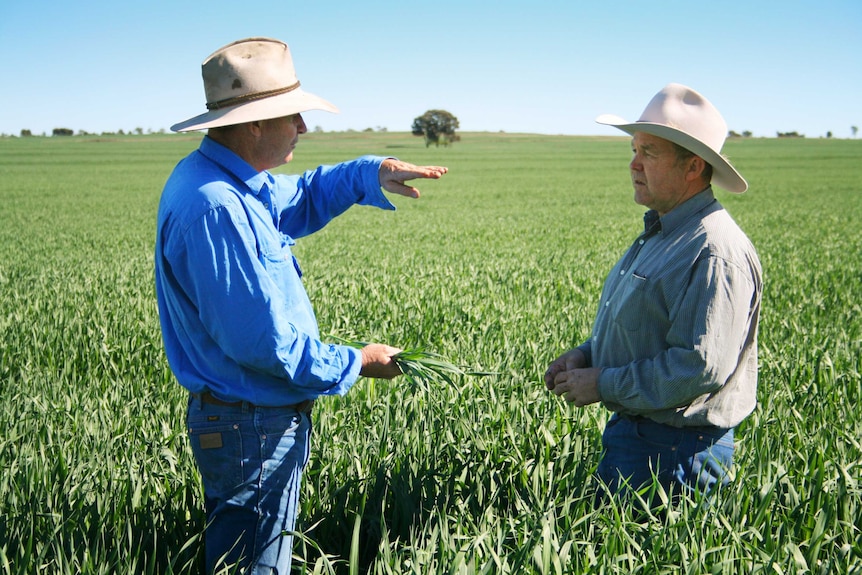 CTSCo recently told the ABC that its CO2 storage project was "not expected to impact future [groundwater] users.
But its environmental impact statement also states "future users should not be allowed to take groundwater supply from the zone impacted by the [waste CO2] plume".
"This should include a zone around the impacted area from which water might be extracted by a well installed outside of the immediate residual impact zone."
Engagement welcome
In a statement, a Glencore spokesperson said the company welcomed engagement about its proposed carbon capture and storage (CCS) project. 
"The Queensland and Commonwealth governments have both publicly expressed support for the development of carbon capture and storage,  and hydrogen projects," the spokesperson said.
"Glencore has been open and transparent about our CTSCo project for the past three years and welcomes engagement with all stakeholders so they have an informed view."
Coal to hydrogen
The other proposal in the Glencore briefing note relates to its Surat Hydrogen Project near Wandoan, 400 kilometres north west of Brisbane, where Glencore is investigating using coal from its mine there as a feedstock to produce hydrogen and ammonia.
The "issue" that Glencore raises is that hydrogen and ammonia are not currently regulated like other resources such as gas.
Using the coal seam gas industry as an example, under Queensland's Petroleum and Gas Act 2004 [P&G Act], a private landholder is obliged to negotiate an agreement with a gas company seeking to build wells and pipelines on their property.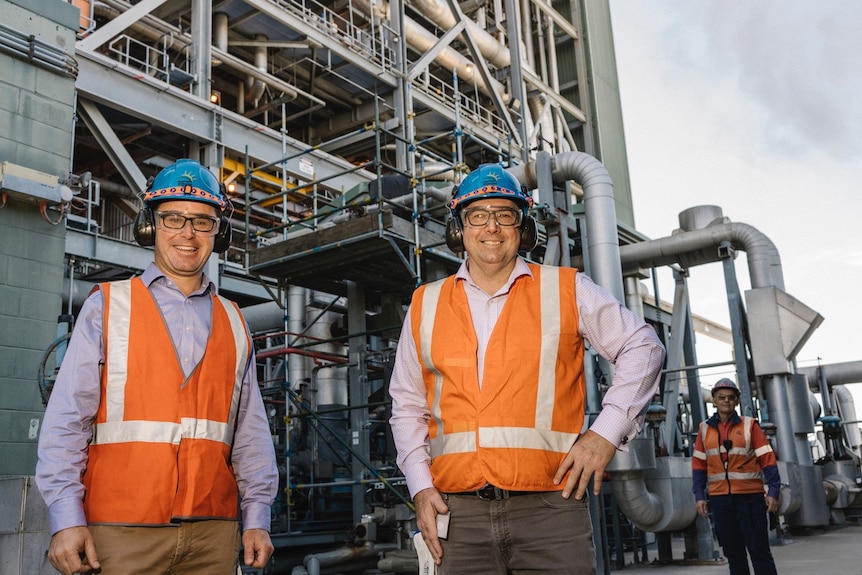 Glencore is proposing to transport liquid ammonia 380 kilometres north east via pipeline to the Gladstone port, and because the P&G Act doesn't regulate ammonia at all, potential agreements with landholders to host this pipeline would be voluntary.
"Whilst of course agreement with landholders is highly desirable and negotiation with them the first step, a pure consent regime with no tenement-based recourse is particularly problematic," the Glencore brief says.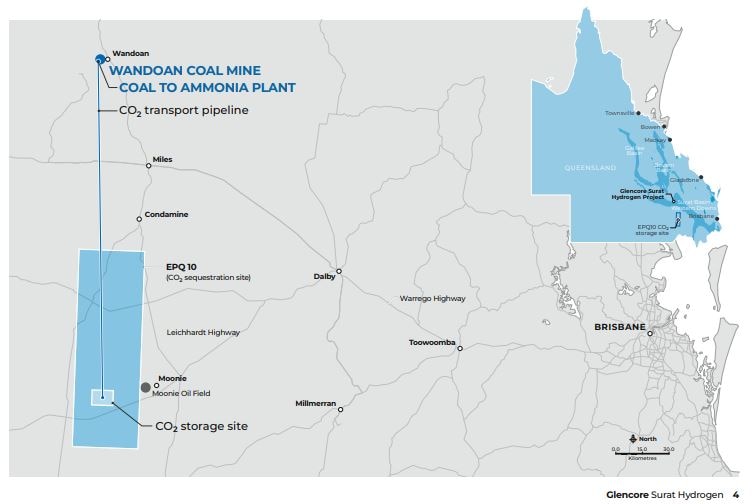 Under current legislation, Glencore said it would be forced to instead seek approval under the Planning Act 2016, which it said was "not fit for purpose".
"Under this regime the project would be dependent on voluntary agreements with every relevant landholder for access to land," the Glencore briefing note said.
Glencore proposes to insert "hydrogen" and "ammonia" more clearly in the relevant sections of the P&G Act so as to give it greater right to operate pipelines and facilities.
Amendments 'not uncommon'
A spokesperson for Glencore said it had a strong track record as a responsible operator and that it expected a robust regulatory review of its projects.
"It is not uncommon for legislation to require updating or amendments as proven technologies like CCS are deployed or become commercially viable," they said.
"Both projects have the potential to make a positive contribution to the energy transition and emissions reduction in Queensland."