The Fair Work Ombudsman is defending itself against an accusation that an award classification it chose for community language school teachers is "erroneous", in a federal court case that could clarify the employment rights of thousands of workers.
Key points:
The Fair Work Ombudsman sent XJS a compliance notice in 2022 alleging it had incorrectly paid 12 workers
XJS is seeking that notice be scrapped because the award choice is "erroneous"
But the ombudsman is defending the award choice and the compliance notice in court
The ombudsman's defence was filed in response to proceedings initiated by the Xin Jin Shan Chinese Language and Culture School (XJS), one of the largest community language schools in Victoria with more than 4,000 students.
The court action seeks to scrap a compliance notice the ombudsman sent to XJS last year.
The notice alleged XJS failed to correctly pay wages and entitlements to a group of 12 employees, mostly language teachers, over five years.
An ombudsman inspector decided the teachers should be paid wages and entitlements according to the Social, Community, Home Care and Disability Services Award (SCHADS) 2010. However, XJS disputes that award choice.
The court case comes after a group of Chinese language teachers — some who taught Chinese languages VCE curriculum for more than a decade — told the ABC their work fell into a "grey area" of Victoria's education system and alleged they were owed unpaid wages and entitlements.
One teacher who spoke to the ABC, Linda Shen, last year welcomed the ombudsman's finding that her teaching work was a part-time job but also disagreed with the SCHADS award choice.
"For 20 years or more, my work has not been about providing services, it is about teaching, and educational work," Mrs Shen told the ABC in 2022.
This case appears to be the first time a group of community language school teachers have sought to clarify their employment rights in this state.
Nearly 3,000 people teach at community language schools in Victoria and research suggests a majority of this group are culturally and linguistically diverse women.
Government-accredited community language schools operate outside mainstream school hours, teach languages other than English and some are also cultural and community hubs. 
These partly taxpayer-funded organisations can offer classes to students from preschool to year 10, and some get further approval to teach the year 11 and 12 Victorian Certificate of Education (VCE) languages curriculum.
However, the schools are not registered schools under Victoria's Education and Training Reform Act, but they do become subject to education regulations when accredited to teach VCE subjects. 
Ombudsman puts 'onus' on community language school in court case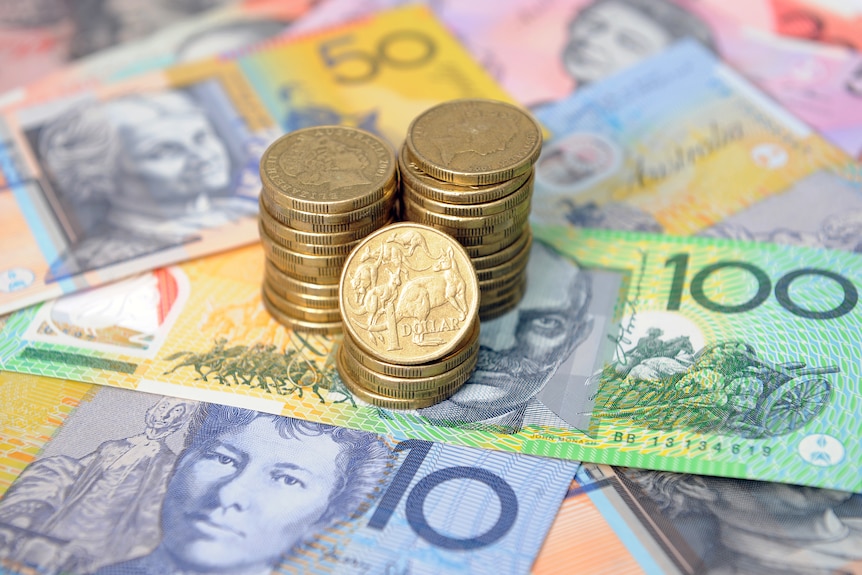 In the ombudsman's defence filed in the Federal Circuit and Family Court of Australia, the ombudsman alleges XJS is a community language school and is "an employer in the social and community services sector, because it provides a social and community service through community development work".
The document said the ombudsman "relies on the fact" that XJS "provides Chinese language and culture learning opportunities and promotion to community members including children, youth, refugees and asylum seekers".
It said the Fair Work Act also applied, and denied that the SCHADS award choice was "erroneous" and should be scrapped.
The ombudsman argued the "onus" was on XJS to demonstrate it had not contravened the Fair Work Act and the SCHADS award set out in the compliance notice.
XJS is arguing the compliance notice was "invalidly issued" and should be cancelled.
XJS said the SCHADS award classification did not apply to XJS because XJS was mainly involved in educational work, not "activities that fall within the definition of the social and community services sector".
The ombudsman defence said it did not know that XJS had a funding agreement with the Victorian Department of Education and Training which "restricted [its] predominant activities to the teaching of language programs".
The ombudsman also responded to XJS's arguments, where XJS said it did not establish and deliver other services to the broader Chinese community.
The ombudsman said it did not "allege" that XJS established the services, but that before the compliance notice was sent to XJS, the organisation's website said that the XJS founder initiated and funded these services.
The services include a Chinese culture library, an orchestra and cultural tours to China.
The ombudsman seeks that the compliance notice be confirmed.
The case is listed for a hearing in April but further documents are listed to be filed soon.