Despite its ancient role, Australia still needs more blacksmiths, and one Ipswich specialist wants the next generation to discover the rewards of his career.
Key points:
Queensland Rail employs just one blacksmith at Ipswich
Wade Daniel loves his job but admits it's hot and dusty
Blacksmiths were recently listed on a national skill shortage database
Also known as a metalsmith, a blacksmith creates items from iron or steel by hand using hot temperatures to make the metal malleable.
It is a skilled occupation listed in the Australian Apprenticeships Priority List, meaning incentives are offered by the federal government to study the trade.
Queensland Rail's only blacksmith Wade Daniel started training 20 years ago and makes sledgehammers, crow bars, turning bars, track tools, and hardens and tempers parts for the railway.
"I got into blacksmithing back in 2001 when I finished school and I did my apprenticeship here at the Ipswich workshops working with machinery that dates back to the 1800s," he said.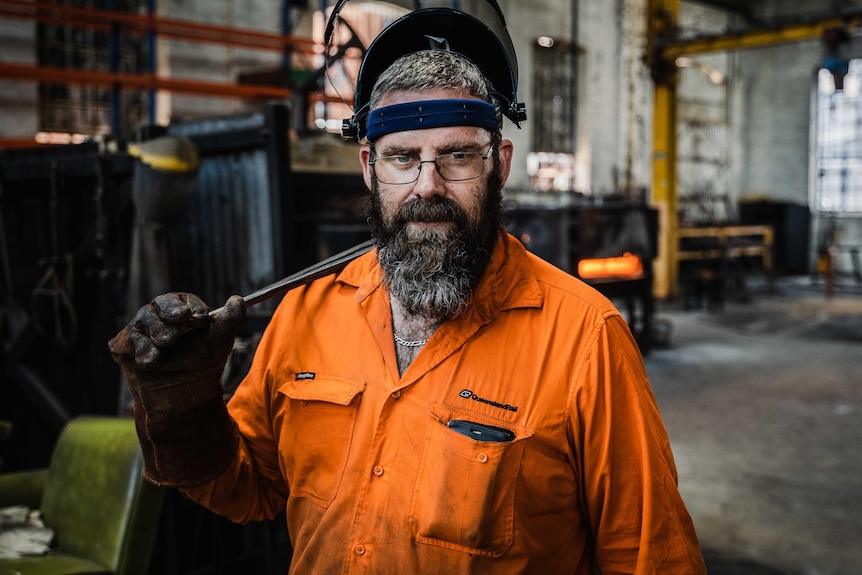 "I love working with fire every day.
"I take huge pride in my work but you do have to be versatile. I'm not just a blacksmith, I'm also a boilermaker, I drive heavy machinery and hook loads up to the cranes. No two days are the same in this job, which I really enjoy.
"We're working on some great projects at the moment including bogie refurbishment [bogies help support a train's wheels], foundation bolts, and track tools to keep the heritage services going."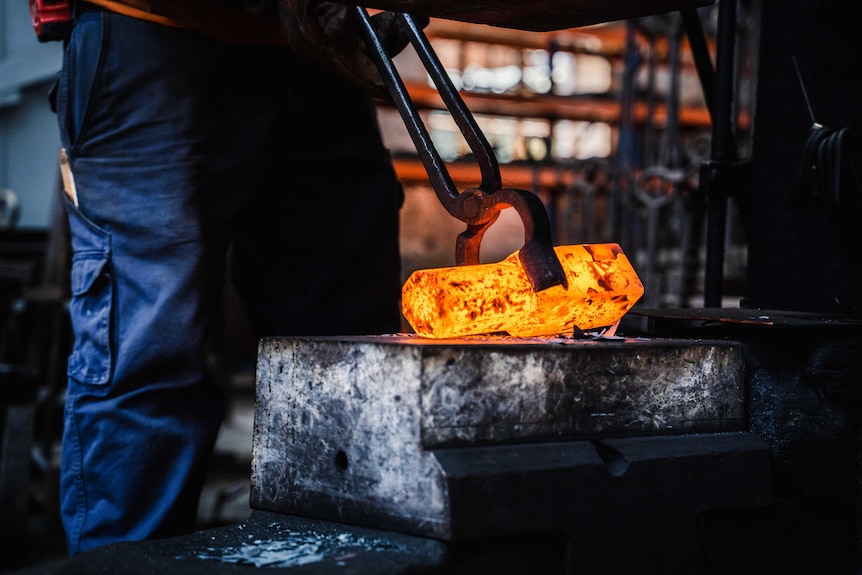 Mr Daniel said not many people knew what blacksmiths did and it was hard on his body — which could be why there was a skill shortage in the trade.
Striker not retiring yet
By his side is striker Barry Dallinger, who has been with Queensland Rail for more than 40 years.
His job involves bending, joggling, or straightening metal using air or sledgehammers.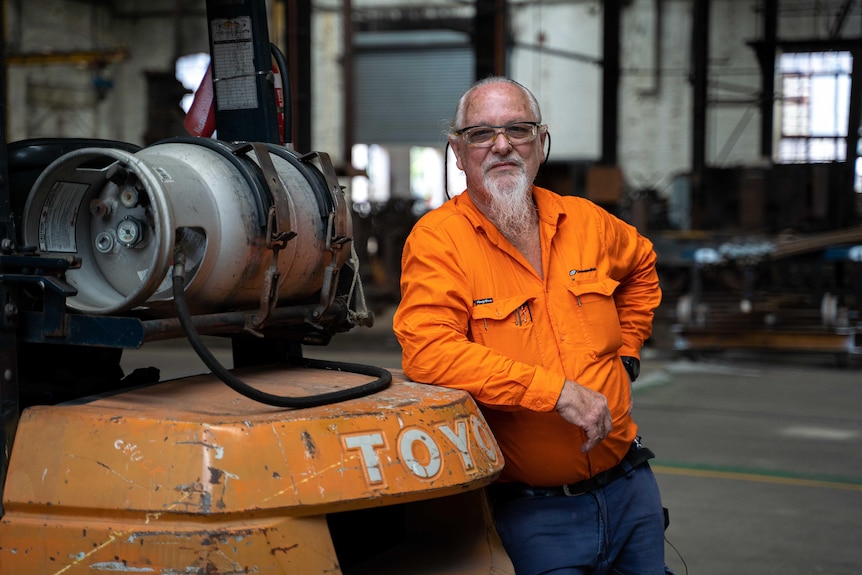 "Today I'm working on refurbished pressed steel bogies, that means putting wings on the side and marking out and then drilling holes that need to be done," he said.
"I love it. I'm 67 and I'm still here because I love my job.
"The shop is more than 100 years old, so all the old tools are here that you can't get anymore. The machines date back to the 1800s and came over on a boat from England.
"All the old machines outlast the new ones."
The Ipswich Workshop will be open to the public during the Trains, Planes and Autos festival in April where budding blacksmiths and strikers can see the jobs in action.