A sex therapist has revealed how she and her partner keep the spark alive in their relationship – and it's all down to two very strict rules.
Vanessa Marin said that she relies on making out with her husband Xander every night to ensure they stay in sync, as she encouraged others to attempt her tried and tested technique for the sake of their relationship.
Vanessa – who co-wrote the New York Times' best-selling Sex Talks with her husband – took to social media to explain her theory and how it has worked out for the couple very well so far, The Sun reports.
In a video posted to the couple's joint TikTok account @vanessaandxander, she explained she and her husband "make out every single night" without fail.
"Hey there, I'm Vanessa Marin and I'm a licensed psychotherapist, specialising in sex," she told her 110k followers.
"So, here's how it usually goes in long term relationships.
"When you first start dating each other, it's like you can't keep your hands off each other.
"You're always touching and you're always kissing."
But she continued that a few years down the line, most couples find themselves in a similar predicament.
She went on: "The pattern for most people is that once they get into a long-term relationship, they really stop touching and kissing so much.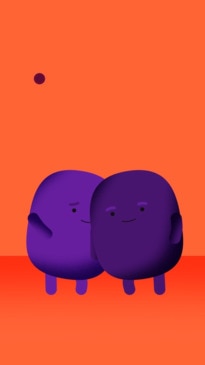 "And, eventually, it gets to the point where the only time that you're really kissing each other is when you're trying to initiate sex.
"But what happens for a lot of people – especially if you're the lower sex drive partner in the relationship – is that you start becoming avoidant of any sort of touch or kissing.
"Like if you're not wildly in the mood, you don't want your partner to kiss you and think that it's going to lead to more.
"But this only further intensifies that connection that kissing has to, or is supposed to, lead to sex."
Not only this, but Vanessa said it can also result in what many describe as the "ick" but she calls the "bristle reaction".
The professional explained: "This can even lead to what I call the 'bristle reaction' which is when you become so hyper vigilant to your partner's touch or kisses that you can actually feel yourself bristle whenever your partner comes in to try and make contact with you."
To prevent this from happening, Vanessa said that couples need to separate kissing from sex – which is where her second rule comes in.
She continued: "We wanted to give ourselves lots of experiences where we were making out and it wasn't leading to sex.
"So our rule is that we have to make out every single night and there has to be some tongue contact.
"So if we're really exhausted, it can be very fast, it doesn't have to take much time or much energy, but there has to be some contact of the tongues. Most nights, though, we prefer to stretch the makeout session out just to be like a minute or two."
Reflecting on how it's continued to change and improve their relationship, she concluded: "This nightly routine has taken the pressure off of us to have sex if we start making out.
"And it's really allowed us to enjoy making out just for the sake of making out."
This article originally appeared on The Sun and was reproduced with permission