Twitter has announced it will allow political advertising again as users in Australia continued to report difficulty accessing the social media platform.
Key points:
Australian Twitter users reported slow loading times and multiple error pages on the site
There is no timeline for when a ban on political advertising will be reversed  
Twitter's San Francisco landlord is suing the company for almost $200,000 in unpaid rent 
The social media platform first banned political ads in 2019, having been criticised for allowing election misinformation to spread.
Then-chief executive of Twitter, Jack Dorsey, tweeted at the time that he believed "political message reach should be earned, not bought".
Twitter announced on Wednesday that it would align its advertising policies "with that of TV and other media outlets".
"We believe that cause-based advertising can facilitate public conversation around important topics," they tweeted via the Twitter Safety account.
"Today, we're relaxing our ads policy for cause-based ads in the US.
"We also plan to expand the political advertising we permit in the coming weeks."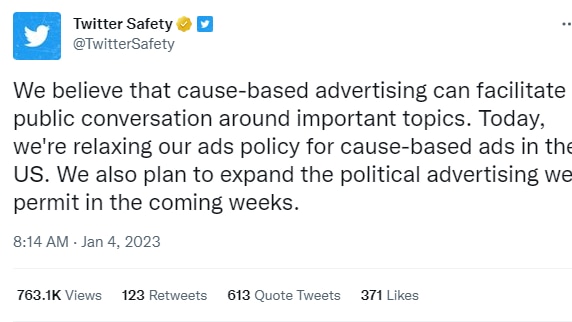 They added they would "first ensure that our approach to reviewing and approving content protects people on Twitter".
"We'll share more details as this work progresses," the tweet said.
On Wednesday in Australia, thousands of users reported slow loading times and error pages.
Since buying the platform in October 2022, billionaire Elon Musk has laid off hundreds of staff, including engineers.
Hundreds more reportedly quit when given an ultimatum by Mr Musk to commit to long hours and extreme workloads.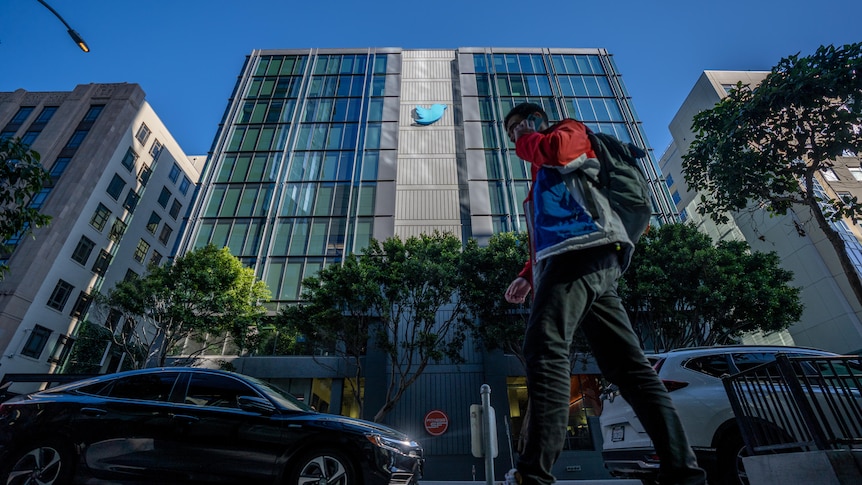 Earlier this week it was reported that Twitter owed $US136,260 ($198,308.03) in unpaid rent on its offices in San Francisco.
The building's landlord has filed a lawsuit seeking damages, including back rent, attorney fees and other expenses.
Twitter did not respond to a request for comment by the Associated Press, and the company no longer has a media relations department.
ABC/Reuters